Green Credentials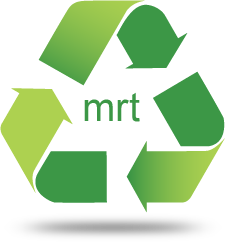 With our ever evolving green credentials, concern for the environment and sustainability policy, you can ensure that everything that can be recycled will be, in accordance with the current waste regulations and beyond. We have a full waste licence and all procedures are followed to the letter.
As we are a licensed waste carrier, it is important for us to deal with this waste, both in an environmental and commercial aspect. i.e. the less waste that cannot be recycled by us, the less it costs to dispose of.
A typical example would be that if we collect furniture from a clearance, all metal would be stripped from the product and recycled. All wood waste is recycled but at a cost to MRT Services of £70 per tonne. All general waste costs us £100 per tonne to dispose of. It is therefore in our interest to recycle as much as possible.
We run a fleet of vehicles which are serviced at the correct and regular intervals (thus reducing harmful emissions). We run 7.5 tonne vehicles which use the Euro 4 engine which are LEZ compliant. We hold full content and goods in transit insurance.
Sustainability policy

Waste licence

WEEE Waste Electrical and Electronic Licence: applied for.
Health and safety General Statement of Policy

Equal Opportunities & Diversity

Insurance documentation

Call us today to discuss your office relocation or office clearance project on 01376 583 015 or email info@mrtservices.co.uk